Warning
: mysqli_query(): (HY000/1030): Got error 28 from storage engine in
/home/oneshotcleaning/public_html/wp-includes/wp-db.php
on line
2024
WordPress database error: [Got error 28 from storage engine]
SELECT t.*, tt.*, tr.object_id FROM osc5x_terms AS t INNER JOIN osc5x_term_taxonomy AS tt ON t.term_id = tt.term_id INNER JOIN osc5x_term_relationships AS tr ON tr.term_taxonomy_id = tt.term_taxonomy_id WHERE tt.taxonomy IN ('layout_category', 'layout_pack', 'layout_type', 'scope', 'module_width') AND tr.object_id IN (2705) ORDER BY t.name ASC
Warning
: mysqli_query(): (HY000/1030): Got error 28 from storage engine in
/home/oneshotcleaning/public_html/wp-includes/wp-db.php
on line
2024
WordPress database error: [Got error 28 from storage engine]
SELECT t.*, tt.*, tr.object_id FROM osc5x_terms AS t INNER JOIN osc5x_term_taxonomy AS tt ON t.term_id = tt.term_id INNER JOIN osc5x_term_relationships AS tr ON tr.term_taxonomy_id = tt.term_taxonomy_id WHERE tt.taxonomy IN ('layout_category', 'layout_pack', 'layout_type', 'scope', 'module_width') AND tr.object_id IN (1396) ORDER BY t.name ASC
Warning
: mysqli_query(): (HY000/1030): Got error 28 from storage engine in
/home/oneshotcleaning/public_html/wp-includes/wp-db.php
on line
2024
WordPress database error: [Got error 28 from storage engine]
SELECT t.*, tt.*, tr.object_id FROM osc5x_terms AS t INNER JOIN osc5x_term_taxonomy AS tt ON t.term_id = tt.term_id INNER JOIN osc5x_term_relationships AS tr ON tr.term_taxonomy_id = tt.term_taxonomy_id WHERE tt.taxonomy IN ('layout_category', 'layout_pack', 'layout_type', 'scope', 'module_width') AND tr.object_id IN (1397) ORDER BY t.name ASC
PERIODIC MAINTENANCE & COMMERCIAL CLEANING
One Shot Cleaning are specialists in Commercial Building Maintenance. We offer an extensive range of services including Programmed Maintenance Services for commercial and retail properties. Our clients include serviced offices low and high rise commercial premises, corporate centers and business complexes.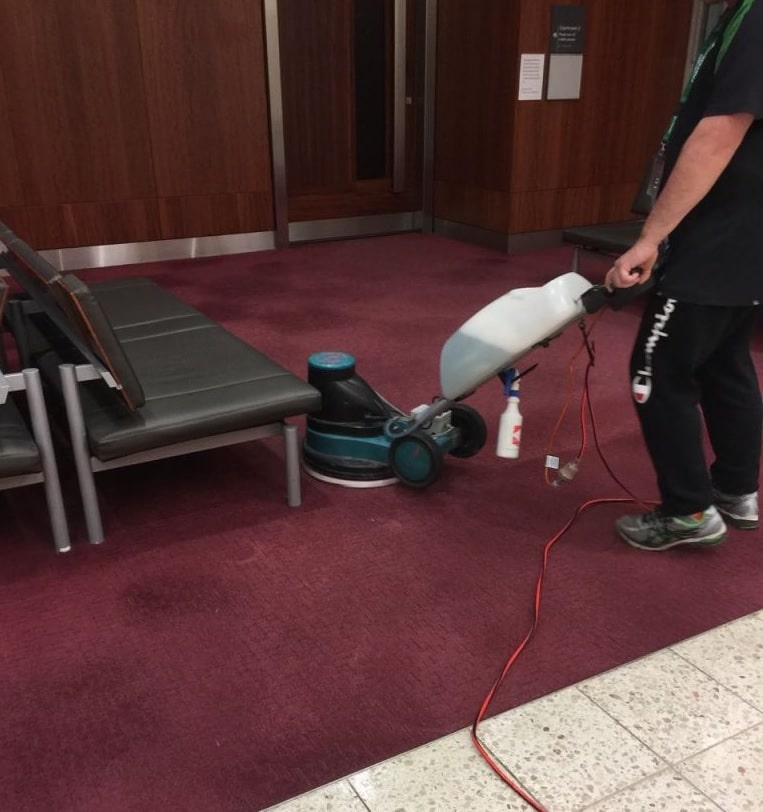 Benefits of Scheduled Periodic Maintenance
Having a scheduled office cleaning contract for your office or workplace has more advantages than one. Maintaining a clean and hygienic environment is important, whether it's your office or shop. An unclean workplace can lead to bad health in your employees, resulting in low productivity. There are many areas in the workplace that often get overlooked by a single cleaner, who simply does not have the time to clean everything on their own in the allotted time.
Why Us
At One Shot Cleaning, our focus is to deliver a reliable, high-quality cleaning service. Whether it's a one-off, daily, weekly, monthly or yearly service, we have cleaning options to suit every need and budget.
Cleaning your office or workspace shouldn't interfere with your work day. Our services are designed so as not to disrupt your routine work. We recognize that different businesses have varied business hours, so we customize our cleaning schedule to work around you. With One Shot Cleaning's scheduled cleaning packages, you'll be able to do your work better, knowing that you don't need to worry about the safety and cleanliness of your work environment.
Our Services
One Shot Cleaning provides quality cleaning services for office buildings and commercial buildings including:
• Carpet Cleaning • Tile & Grout Cleaning • Upholstery Cleaning • Office Chair Cleaning • Pressure Cleaning • Graffiti Removal • Window Cleaning • Solar Panel Cleaning •Strip & Seal Cleaning • 24/7 Water Damage & Mould Cleaning
We can create a unique maintenance program for your commercial property, that is cost effective and helps to extend the life of your facilities and infrastructure such as carpet, linoleum/vinyl or tiles.
Keep your office clean and your employees healthy with One Shot Cleaning's professional scheduled cleaning and maintenance packages.
CALL FOR THE ONE SHOT CLEANING DIFFERENCE