Window cleaning requires a blend of precision and the right technique. One Shot Cleaning offers end-to-end window cleaning services to residential as well as commercial buildings across Adelaide.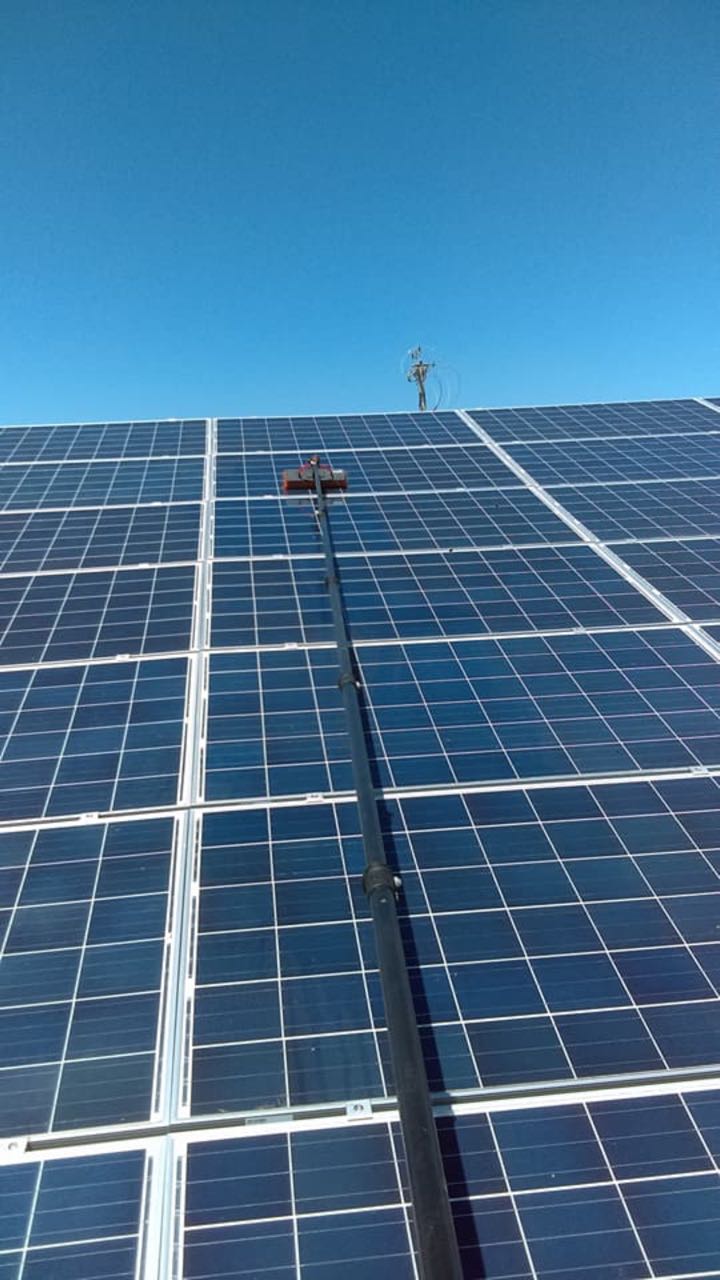 WHY CHOOSE US
One Shot Cleaning is the contractor of choice for a large number of commercial and residential clients for their window cleaning projects. Some of the factors that set us apart from our peers in the industry include:
Professional team of qualified window cleaners
17+ years of cleaning experience
Window cleaning using water fed poles capable of reaching a height of upto 15 metres
Use of de-ionized tap water for cleaning which ensures pure water is used on your window cleaning project. De-ionized water is absolved of all impurities enabling your window glass to sparkle as new after the clean
De-ionized water enables efficient window cleaning even on rainy days
Site safety ensured
RESIDENTIAL WINDOW CLEANING
Love clean windows but don't have the tools or time to make the effort yourself?
Got a fancy, frameless glass shower screens in the bathroom that now have water stains all over?
Moving out of your rental home and worried about end-of-lease window cleaning?
Although a relatively simple task, window cleaning is often one of the most neglected household chores. In present times, when we have thousands of things to fit in our busy schedules, window cleaning keeps getting pushed to the bottom of the to-do list.
Give One Shot Cleaning a call today and let us take care of all your cleaning problems for you.
Some of the services we offer for residential properties include:
• Complete cleaning of the window glass • Cleaning of window frame including the seals • Mesh screen clean • Cleaning of window ledges • All types of glass cleaned including toughened safety glass, double glaze glass and float glass • Solar panel cleaning • Shower screen cleaning
COMMERCIAL WINDOW CLEANING
Whether you are a retail shop owner or a high-flying CEO of a multinational company, your clients having a good first impression when they enter your business premises is of utmost importance. Don't let your business be a victim of dirty glass panes and doors.
One Shot Cleaning specializes in window cleaning for commercial and government buildings including office windows, shop-fronts and glass balustrades. At One Shot Cleaning, we understand the importance of your business. We also know how difficult it is to halt business operations for a cleaning job. Consequently, we tailor our services to suit a time and schedule that fits your needs.
Furthermore, One Shot Cleaning uses environmentally friendly cleaning solutions and scratch resistant window cleaning methodology. This ensures your windows are left sparkling clean without any damage!
CALL FOR THE ONE SHOT CLEANING DIFFERENCE