Warning
: mysqli_query(): (HY000/1030): Got error 28 from storage engine in
/home/oneshotcleaning/public_html/wp-includes/wp-db.php
on line
2024
WordPress database error: [Got error 28 from storage engine]
SELECT t.*, tt.*, tr.object_id FROM osc5x_terms AS t INNER JOIN osc5x_term_taxonomy AS tt ON t.term_id = tt.term_id INNER JOIN osc5x_term_relationships AS tr ON tr.term_taxonomy_id = tt.term_taxonomy_id WHERE tt.taxonomy IN ('layout_category', 'layout_pack', 'layout_type', 'scope', 'module_width') AND tr.object_id IN (2705) ORDER BY t.name ASC
Warning
: mysqli_query(): (HY000/1030): Got error 28 from storage engine in
/home/oneshotcleaning/public_html/wp-includes/wp-db.php
on line
2024
WordPress database error: [Got error 28 from storage engine]
SELECT t.*, tt.*, tr.object_id FROM osc5x_terms AS t INNER JOIN osc5x_term_taxonomy AS tt ON t.term_id = tt.term_id INNER JOIN osc5x_term_relationships AS tr ON tr.term_taxonomy_id = tt.term_taxonomy_id WHERE tt.taxonomy IN ('layout_category', 'layout_pack', 'layout_type', 'scope', 'module_width') AND tr.object_id IN (1396) ORDER BY t.name ASC
Warning
: mysqli_query(): (HY000/1030): Got error 28 from storage engine in
/home/oneshotcleaning/public_html/wp-includes/wp-db.php
on line
2024
WordPress database error: [Got error 28 from storage engine]
SELECT t.*, tt.*, tr.object_id FROM osc5x_terms AS t INNER JOIN osc5x_term_taxonomy AS tt ON t.term_id = tt.term_id INNER JOIN osc5x_term_relationships AS tr ON tr.term_taxonomy_id = tt.term_taxonomy_id WHERE tt.taxonomy IN ('layout_category', 'layout_pack', 'layout_type', 'scope', 'module_width') AND tr.object_id IN (1397) ORDER BY t.name ASC
WATER DAMAGE & MOULD CLEANING
Don't let your carpets become victims of mould attack. Get expert help from One Shot Cleaning's carpet cleaning experts to treat water-damaged carpets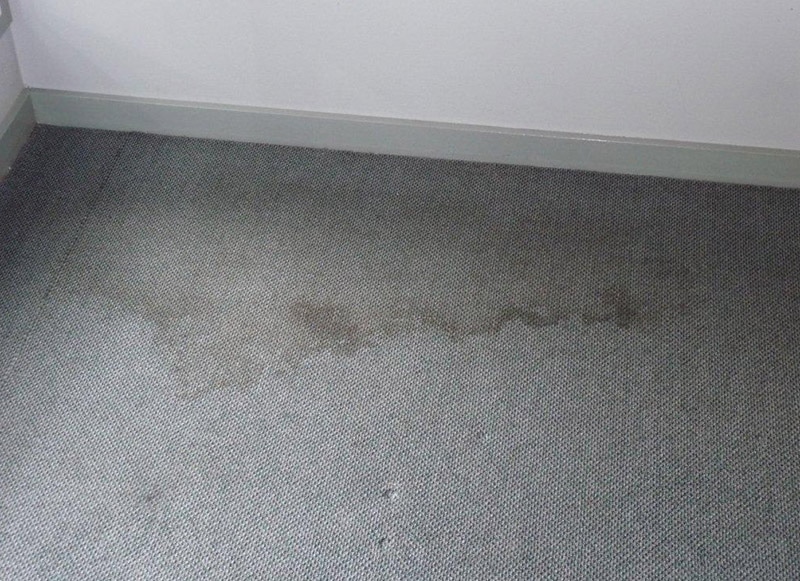 Pipes burst in your laundry?
Dishwasher broke down?
Carpet got wet from overflowing water?
One Shot Cleaning offer professional treatment for managing carpets damaged by water and mould. Let our experts treat your water damaged carpets for prevention of mould. Call 0418 846 572 for an obligation free quote today.
WET CARPETS – A SAFE ABODE FOR MOULD
Wet carpets are a nightmare! They take a long time to dry out, especially if they are wall-to-wall. Leaving the carpet to dry on its own can prove harmful as wet carpets attract mould. Mould is a type of fungus that thrives in moist, damp places. It can also multiply quickly into colonies. Therefore, it is important to minimize moisture and humidity inside the home.
OUR MOULD CARPET CLEANING SERVICES
At One Shot Cleaning, we have a range of advanced equipment and machinery to provide the most professional carpet clean. It is recommended to treat wet carpets within 48 hours for eliminating the risk of mould formation. Our mould and water damage treatment services include:
Inspection of the damaged carpet
Complete drying out of all types of carpets, including wall-to-wall carpets
Extraction of water from the carpet
Application of anti-microbial solution to prevent growth of mould
Cleaning of the carpet underlay
CALL FOR THE ONE SHOT CLEANING DIFFERENCE